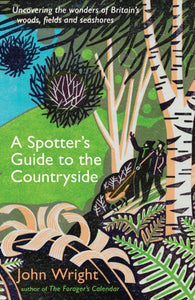 Published:11 May 2023

Discover the answers behind the mysteries of the countryside in all their fascination and beauty... Ever wondered about the masses of twigs in bare-branched trees that look like abandoned nests?
Seen fuzzy red balls on roses? A stranded pond on a hilltop? Or even considered the shaded ways we walk along?One of Britain's best-known naturalists, John Wright describes and explores fifty of the natural (and unnatural) puzzles of the countryside that might confound the ever-curious. He reveals the histories and practicalities of those that are man-made and the astounding and intricate lives of the natural wonders around us.

From the enormous to the truly tiny he illuminates the oddities that pepper our countryside and reveals the many pleasures of spotting and understanding them. Informative, entertaining and beautifully illustrated, this is for anyone who has ever gone outside and wondered what is that?